Sponsor: Do you build complex software systems? See how NServiceBus makes it easier to design, build, and manage software systems that use message queues to achieve loose coupling. Get started for free.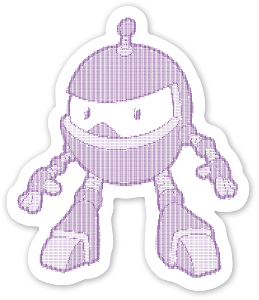 Here are the things that caught my eye this week.  I'd love to hear what you found most interesting this week.  Let me know in the comments or on Twitter.
Follow @CodeOpinion on Twitter
Minor feature rolled out to the @nuget gallery today. This should make it easier to find the GitHub repo which matches @aspnet packages. #dotnet pic.twitter.com/vggwrYBarL

— Nate McMaster (@natemcmaster) August 15, 2018
Small but really useful feature.  You can specify RepositoryUrl and RepositoryType in your csproj.  For example: Link: 
https://docs.microsoft.com/en-us/nuget/reference/msbuild-targets
Zalando's software architecture centers around decoupled microservices that provide functionality via RESTful APIs with a JSON payload. Small engineering teams own, deploy and operate these microservices in their AWS (team) accounts. Our APIs most purely express what our systems do, and are therefore highly valuable business assets.
This is an extensive guideline.  I don't agree with some of them but regardless, always interesting to read and digest what others are doing. Link: 
https://opensource.zalando.com/restful-api-guidelines/
Pretty sure we're going to be dealing w/ the conventional wisdom that "async/await is fast because multithreading" until the heat death of the universe. If you're still fuzzy on it (that's okay!), this post and everything else from @aSteveCleary is gold: https://t.co/d4hPKqOeV3 https://t.co/xh4JG29uSg

— Dave Glick 😷 (@daveaglick) August 15, 2018
I've seen a bit of chatter this week related to Async/await and landed on this blog post from several years ago by Stephen Cleary.  It's probably one of the best overviews of really getting how async/await works.  If you're still unsure how to use async/await, I highly recommend reading. Link: 
http://blog.stephencleary.com/2012/02/async-and-await.html
Come and hear some tales from the trenches on building highly scalable services with .NET powering various Bing services. The good, the bad, and the ugly! In this talk, we'll focus on best practices to build high performance code, to instrument the code for deep analysis, and how to use various tools to help achieve your performance goals and drive down costs.
Follow @CodeOpinion on Twitter